Mo
JOIN US AT MOPS!
MOMMING IS HARD .
DON'T LIVE THAT #MOMLIFE ALONE
Whether you are a soon-to-be mom, first-time mom,
seventh-time mom, an adoptive mom, young mom, seasoned mom, foster mom,
step mom or any other preschooler mom.
YOU ARE WELCOME HERE .
Join a community of moms from all walks of life who
laugh together,
support each other,
and love each other.
PLUS… snacks, motivational speakers, and creative activities
Southside MOPS
MOST 1st & 3rd Mondays
6:30-8:30 PM
September through May
No Childcare provided due to COVID

Reserve your space -call Ahmandah @ 530-356-2418
or contact our office @ 325-646-0844
Southside Church ~ 1219 Indian Creek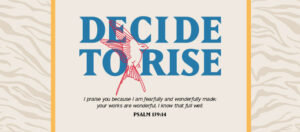 MOPS is about meeting the needs of all moms, walking with mothers of young children during a challenging season, offering practical help and spiritual growth. We encourage, equip and develop moms as women, mothers and leaders.
MOPS groups are meeting today in 30 countries around the world, providing a community that looks radically different than what is available to moms online or in other networks. MOPS moms journey together, sharing real relationships that transform and enrich lives. We aim to see no mom alone because when we impact a mom, we impact children, families, and ultimately…our world.
1st Semester Meetings:
September 4 & 18

First, you are fearfully and wonderfully made. I praise you because I am fearfully and wonderfully made; your works are wonderful, I know that full well. Psalm 139:14 Second, because you are fearfully and wonderfully made, you have work to do; meaningful work that was built into your DNA before you were born. Work that you were made for. Sometimes, we believe that our motherhood is a constraint that limits what we can do in this life. We want to remind you that motherhood isn't a constraint – it's a catalyst. In fact, God appointed a woman named Deborah to be a judge over the nation of Israel. She was a leader, warrior and prophetess who ultimately helped an entire nation rediscover its identity and destiny as the people of God. And she declared that she accomplished it because she AROSE AS A MOTHER.
The villagers ceased in Israel; they ceased to be until I arose; I, Deborah, arose as a mother in Israel. Judges 5:7 (ESV)
Before God appointed Deborah, the inhabitants of Israel were distressed and had no fight left in them. Does this sound familiar? Is it possible that through this MOPS community of ours, each of us could reignite a sense of strength, joy and courage back into ourselves, our homes and our culture?
This is the year we arise as mothers to awaken a weary and sleeping world. The year to accept and believe that God will fulfill his promises to you, and to embrace your motherhood as a catalyst to his plans and promises for you.
It is being moms — and wanting to be the very best moms we can be — that brings us together. The early years of being a mom are just as foundational to you as they are to your baby, and they're filled with unique needs that other moms understand.
At meetings we provide yummy food and drinks, an encouraging and comfortable atmosphere, creative activities, equipping for becoming a better mom and woman in today's world, and time to enjoy being the mother of a preschooler.
2nd Semester Meetings:
"What MOPS has provided for me is a welcome break;

a chance to make new friends; the opportunity to know

I'm not the only mom who goes through the struggles

and joys of raising young children!"