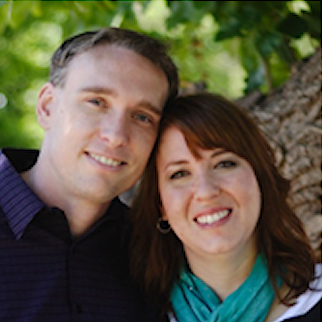 David Bryant
Lead Pastor and his wife Alison
David came to Southside in July of 2015, and previously he served in 4 churches around Texas and New Mexico as a youth minister. He is a 21 year youth ministry veteran which explains his unhealthy addiction to donuts and soft drinks. David received his bachelors from Hardin-Simmons University with a double major in Theology and Psychology. While there, he met the love of his life, Alison. Both went on to Southwestern Seminary and they got married while students there in January, 1998. David also attended Trinity Seminary where he received a Master of Arts in Apologetics.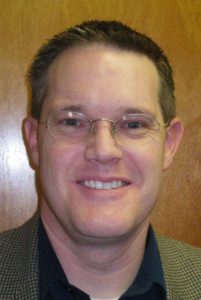 Rusty Wheelington
I was born and raised in Texarkana, Texas. Growing up with aspirations to be a Disney animator, I pursued an art degree at Stephen F. Austin State University and ultimately at the Art Institute of Dallas. I worked as an animator and background artist for a number of years while also freelancing as an illustrator and caricature artist. While teaching a guys middle school Sunday School class, God called me into vocational ministry. I went back to Dallas Baptist University and finished my undergrad degree, then to Southwestern Baptist Theological Seminary for a Masters in Religious Education. During my nine years as the minister of students and missions at Bartlett Hills Baptist Church in Memphis, Tennessee, I pursued and completed an Ed. D. in leadership and education from The Southern Baptist Theological Seminary. In my current position as Professor of Christian Studies at Howard Payne University I teach youth ministry classes, as well as, courses in Christian education, international ministry, teaching, leadership, youth and culture, and New Testament. Our university also offers Masters Degrees in Youth Ministry and Theology and Ministry (beginning 2013), which I also teach courses in Family Ministry, the Personal Life of the Minister, Advanced Youth Ministry, Leadership, and Communicating with Youth Audiences. My wife Laurie, and I have two boys, Caleb, 21, and Nathan, 19, who are the joys of our lives. God continually teaches me through them. My hobbies include spending time with my wife and sons, triathlons, reading, drawing.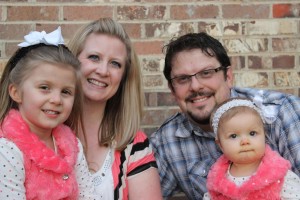 Charlie Musgrove
Minister of Worship with wife Sara and daughters Madeleine and Cheyenne
Charles Musgrove graduated from Howard Payne University in 2001. He has been involved in worship ministry since his college years at HPU, and was married to his lovely wife Sara in 2007. They have two beautiful children, Madeleine and Cheyenne, and have been serving at Southside Church since 2006 and accepted his position as Minister of Worship in April of 2018. Charles is currently working full-time as the Community Relations Coordinator at Brownwood ISD and also runs Addison Multimedia, an independent, local website/design business.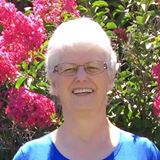 Patty Baker
Patty Baker and her husband Gary have been a part of the Southside Family since they both attended HPU. She graduated from HPU with a degree in Elementary Education with a Kindergarten Endorsement. Later she got her certificate in Special Education from Tarleton University. They were a part of Melwood and then came to Southside as the two churches merged into one congregation. Patty recently retired after a 40 year career as an educator, 35 of those years in Special Education. She served as the Children's Minister at Southside from 2003-2011 and returned to the position in 2016 . Patty and Gary have 2 grown children, Racheal who is married to Billy Davidson, and James married to Amanda. Spending time with her grandsons, Jackson and Lincoln, is one the highlights of her life. She enjoys crafting, reading, and scrapbooking along with the recently acquired pastime of adult coloring.