Missions
Southside is grateful to be able to participate in mission endeavors both locally and internationally.
* Our local ongoing mission is to feed the hungry in Brownwood's low income housing area of Sunset Terrace. Join us most 3rd Saturdays at 10 am in our fellowship hall to help pack and deliver sack lunches.
* Internationally our church has an ongoing partnership with 61 Isaiah Ministries in honduras. we coordinate an annual spring trip for our members, howard payne students, and friends of may first baptist church.
* we support bmdmi both financially and with our own dr. dan locker serving as a surgeon for medical missions.
*We support all the Southern Baptist offering endeavors through our INVEST offerings (Lottie Moon, Annie Armstrong, and Mary Hill davis) which include our own choices of international and local missions.

Jesus' coming to earth was the greatest expression of God's love. Another great expression of God's love is when we meet another person's need. Whether we give a cup of cold water to someone in His name or pray with another to receive the Lord as their Savior, we must be actively involved in reaching out to those in need. Through Southside Church's Missions, you have the opportunity to do just that. We're committed to equipping you to make a difference in the world in which you live. We have a place for you to serve locally, nationally and internationally. We encourage you to find an area where you can get involved.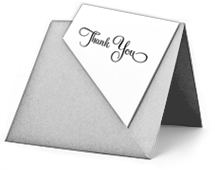 THANK YOU
Thank You to our Volunteers, Contributors and Supporters.
Heart of Texas Baptist Camp would not exist without your generous and ongoing support.
HOTBC relies on the ongoing support of volunteers and donors like you to provide a Christ-centered atmosphere where individuals and groups can come to retreat, refresh and renew.