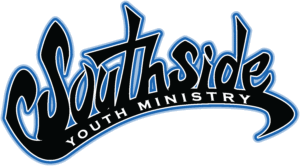 Encouraging students to love the Lord and equipping them to share Christ with the world!
Weekly Activities: Community
Wednesday NIGHTS:
Hang Time/ Bible Study : 6:30-8:00
Meet at the youth house- 3715 2nd Street
Sunday Mornings:
Sunday School
@9:30 am- in the youth house
On Wednesday evenings, we have Community for students in 7th through 12th grade. We have worship, teaching and then we break into community groups(discussion groups).

Session 4: July 13 – July 17, 2020
Speaker:: Jared Greer
Band:: Casey Darnell

An Amazing 5 Day Adventure

Journey Camp is an amazing 5 day adventure packed with exciting activities, deep fellowship time, powerful worship, and – most importantly – God's truth. Students are challenged in their relationships with Christ and with each other as they encounter God's love and the joy of a life devoted to Him. Everything we do is aimed at building community among your students and pointing them to Christ. We make sure that the fun is wild, the food is delicious, and the lodging is excellent so that your group can have the time of their lives, free from distractions.

In a world full of broken promises, hurt and confusion everyone needs an anchor. Something that will hold you when life is hard. A strong force that will keep you from losing your way in the middle of waves and storms. The theme for Journey 2020 is Anchor.

Our goal is to create an event where students and leaders can experience the power of Jesus and learn exactly what a life grounded in Truth really looks like. Jesus is our anchor. Jesus holds us in the middle of the storm. Jesus keeps us steady … Jesus is our anchor.